It's not forever
​

Kat and Henry, two graduate students from opposing scientific disciplines, are forced to share a lab at Columbia University in 1968. Amid interpersonal differences, a campus devolving into political chaos, and the uncertainty and turmoil of the outside world, they each discover what it's like to be thrown into someone else's orbit.
---
The Crane Theater | 2303 Kennedy St NE, Minneapolis, MN 55413

Performances:
Friday, May 17, 7:30pm
Saturday, May 18, 7:30pm
Monday, May 20 (PWYC), 7:30pm
Thursday, May 23, 7:30pm
Friday, May 24, 7:30pm
Saturday, May 25, 7:30pm
Sunday, May 26, 2:00pm
​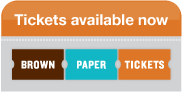 ---
CAST
Stanzi D. Schalter (Kat)
Stanzi D. Schalter is delighted to join Market Garden Theatre for Another Revolution. Previous readings with Market Garden include Keith Hovis' Ignominity, which was presented at the Playwrights Center in 2016 and Alayna Jacqueline's The Amethyst in MGT's Fresh Roots Series in 2018-2019. Stanzi has worked locally with Theatre Pro Rata, The Stillwater Zephyr Theatre, Mission Theatre Company, Classical Actors Ensemble, and Desperate for Approval. She is a company member with Theatre Pro Rata and studies locally with Remedios Creative–Twin Cities Actor Training.


Luke Harger (Henry)
​

Luke Harger is thrilled to be working with Market Garden Theatre! He is a recent transplant to Minneapolis after graduating from the University of Minnesota–Duluth with his BFA in Musical Theatre Performance. Credits include

Romeo and Juliet

(Romeo),

Dogfight

(

Eddie Birdlace),

Newsies

(Specs), and

Our Town (George Gibbs). A big thank you to his family, friends, and felines for their continued support.
​Follow Luke on Instagram: @luke.harger
CREATIVE TEAM
Lucas Skjaret (Director)
Lucas is a theatre director, costume designer, and teaching artist in the Twin Cities. As the Artistic Director of Market Garden Theatre, he has directed My Barking Dog, Gray Duck, Three Days of Rain, On The Exhale (featuring Jane Froiland) at the Minnesota Fringe, the world premiere of Keith Hovis' Public Exposure, and a staged reading of Ghosts & Zombies. With his colleagues, he also co-produced and directed readings of three new plays for MGT's newest program, Fresh Roots Series. He most recently has directed both Mulan Jr. and High School Musical with Young Artists Initiative. He has also worked with The History Theatre, Little Life Boats, Park Square Theatre, Artistry, Yellow Tree, Walking Shadow Theatre Company, Freshwater Theatre, DalekoArts, Theatre in the Round, Minnesota Musical Theatre, The Public Theater of Minnesota, and Teater Neuf in Oslo, Norway. Lucas received his double B.A. in Theatre Arts and Scandinavian Studies from the University of North Dakota where he studied Norwegian culture and Ibsen in Oslo, Norway and did research at The Ibsen Centre. He is a proud associate member of the Stage Directors and Choreographers Society and of the Literary Managers and Dramaturgs of North America. www.lucasskjaret.com
Jacqueline Bircher (Playwright)
Jacqueline is a playwright and screenwriter born and raised in New York City. Plays include Another Revolution, The Once and Future Casey Colman, Webster's Bitch, and The Rule of Thirds. Her short plays Reaction, Thin Ice, and Yesterday Somewhere have been produced in the Detention series at Primary Stages, and her screenwriting work has been featured at the WILDsound Film Festival and recognized by the Creative World Awards and WeScreenplay's Diverse Voices competition. Jacqueline's plays have been produced and/or developed with Primary Stages,
EST/Sloan,
Centenary Stage Company, Duluth Playhouse, Little Theatre of Alexandria, Neo-Political Cowgirls, Clutch Productions, Geneva Theatre Guild, Noisy Nest Theater Company, the Bechdel Group, and Talk Back Theatre.
Ellen DeYoung (Stage Manager)
Ellen is delighted to be returning to Market Garden Theatre for a second time, after first working with them on On the Exhale at the Minnesota Fringe Festival in 2017. She has previously stage managed for a number of Twin Cities theatres, including Lyric Arts, Mission Theatre, Lakeshore Players, Artistry, and Wayward Theatre, among others. Outside of the theatre, you can find her playing with her nieces or soaking up Minnesota's fleeting warm weather.
Leazah Behrens (Set & Prop Designer)
Leazah is excited to be doing her fourth scenic design for Market Garden Theater. Past productions include My Barking Dog, Public Exposure and Three Days of Rain. Other companies she has worked with include Steppingstone Theatre, Lyric Arts, Sandbox, Mission Theatre Company, The Phipps, and Freshwater Theater. Leazah has her MFA in Scenic Design from Wayne State University in Detroit, MI. You can see her work next with Underdog Theatre's How its Gon' Be. www.leazahbehrens.com
Jacob Lee Hofer (Lighting Designer)
Jacob is a freelance lighting designer in the Twin Cities area. Originally from South Dakota, Jacob has recently made the Twin Cities his home. His local work includes designing for Ashland Productions, Crash Dance Productions, and other small companies. When not doing design or electrician work Jacob enjoys spending his time playing board games, exploring the city, and hanging out with friends. www.jlhoferdesigns.com​
Kassia Lisinski (Sound Designer)
Kassia is a neuroqueer designer, writer, artist and hermit who graduated from the University of Iowa in 2016 and apparated immediately afterwards to Minneapolis. Since then they have been involved in technical and artistic capacities with Patrick's Cabaret, Queertopia, Gadfly Theatre, the MN Fringe Festival, and others. They previously designed sound for MGT's Minnesota premiere My Barking Dog and are very happy to return for Another Revolution.